Hi friends! There's another BIG sale starting today at 9 AM EST at the Catherine Pooler store! Shop early for the best selection! See all of the sale items here. There are also a couple new stencils in the shop today! Don't forget to add those to your cart too!
In The Jungle
I used the new So curvy stencil on this one layer card! I love this stencil and have lots of different ideas swimming around in my head on how to use this stencil. Just not enough hours in a day. I masked off a portion of the stencil to create a corner design. I blended Pucker up and Chiffon and got a gorgeous orange color where the two colors blended together.
For this card, I switched the corner and blended using Fiesta Blue & Serenade! I love having simple birthday cards in my stash ready to go when I need them.
Thank you for visiting and have a great day!
A list of supplies I used can be found below, just click on the picture below to be taken to where you can get the product.
I do use some affiliate links when I can, this means I will get a small commission if you choose to purchase the product using my link-this is at no cost to you! I really appreciate your love and support!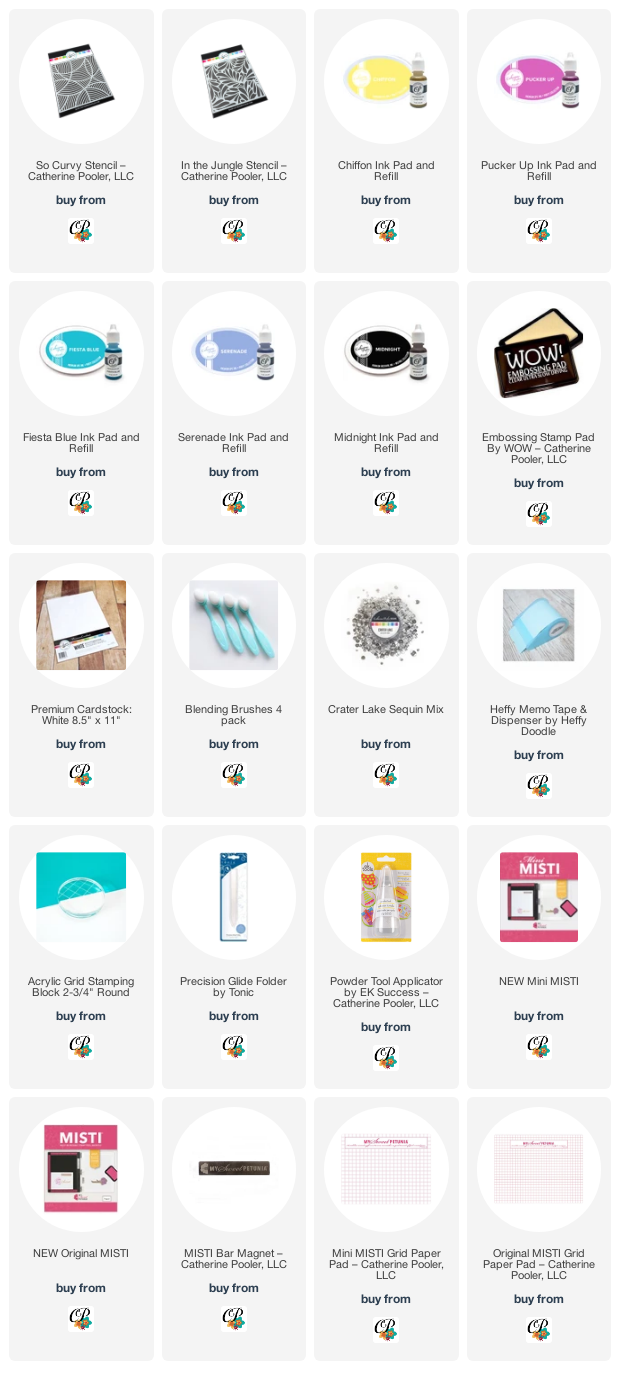 This is only a few of the items on sale! Click the link above to see the whole sale section.